The Royal Senchi – Facilities
Senchi Ferry Road, Akosombo, Ghana
The Royal Senchi Hotel's facilities live up to its 4-star rating. We don't skimp on maintaining the quality of services we provide for our guests. We cater to both business and leisure. Staying here gives you access to the following:
Senchi Restaurant
The Palm Lounge
Nsu Bar
Outdoor pool with poolside bar
Business centre, conference and events venues
Health club, spa, and salon
Airport transportation
Helipad
Nature Park
 Enjoy your picnics on our eco-friendly park. You could just hike and bird watch as well.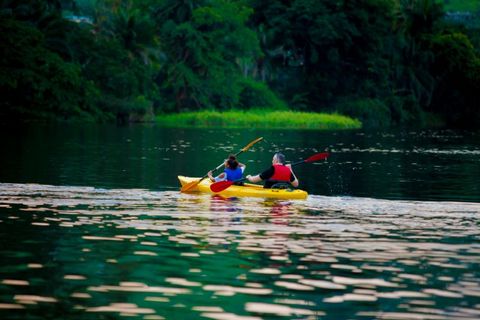 Kayaks
Great selection of kayaks to help you go up and down the Volta river and around the senchi island all by yourself. Some adventure right?
OPERATING HOURS & INFO
Opens | 07:00 – 17:00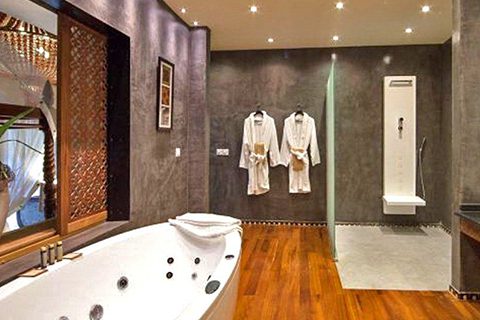 Spa
What else can be said. Its Niobe. Ghana's premium spa service provider.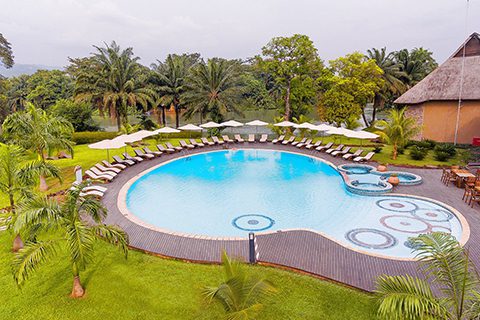 Swimming Pool
Take a cool dip in our pool. No tiles. Just bliss.
OPERATING HOURS & INFO
Opens | 07:00 – 18:00
Life guard on duty from 8am to 6pm
18 seater Jacuzzi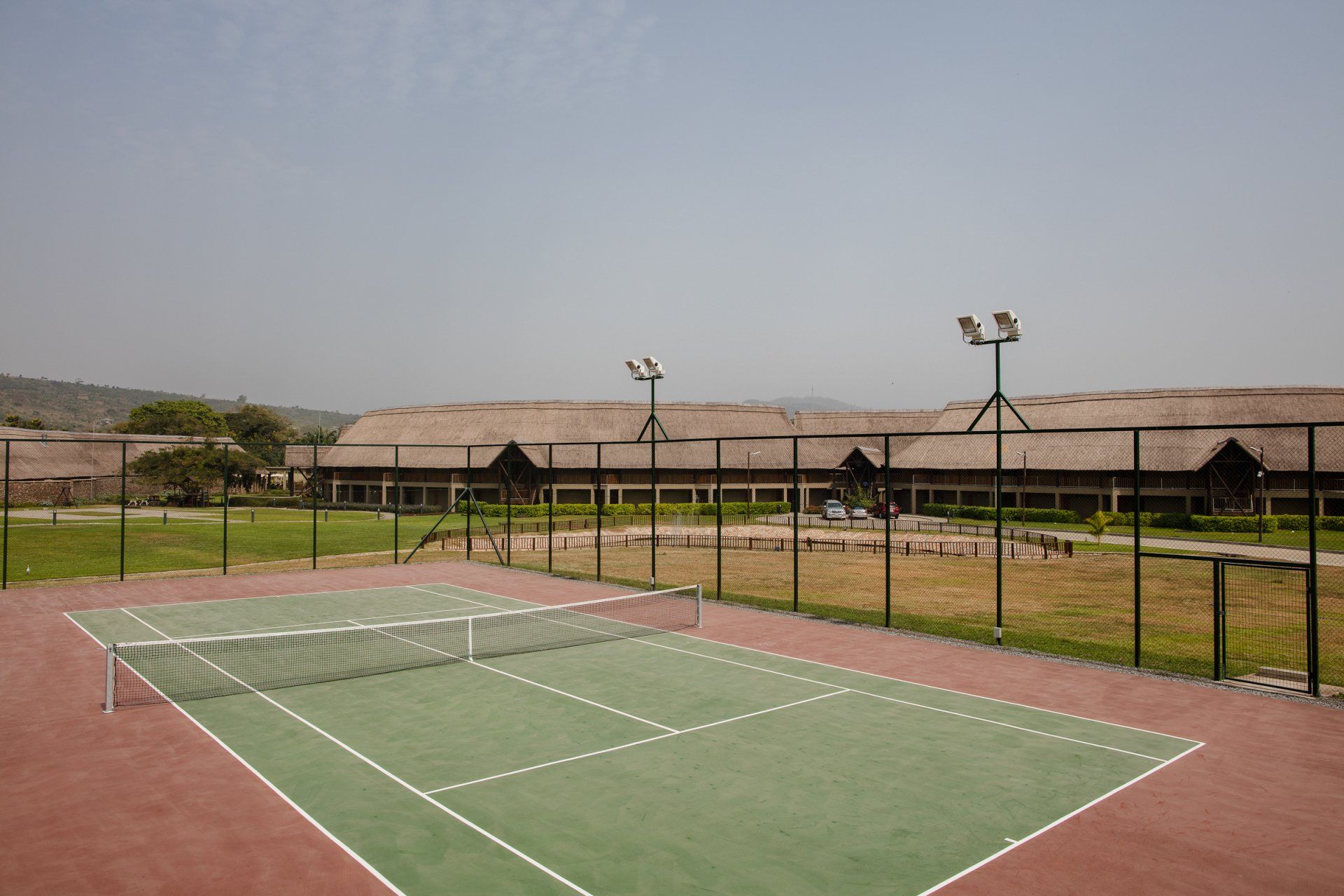 Tennis
 Enjoy playing on our all-weather court, either day or night.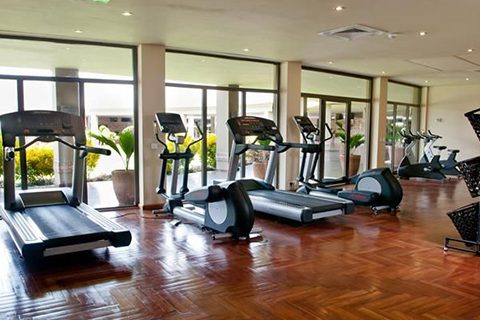 Gym
Health is a big part of our lives, even if you are on holidays. Stay fit in our state of the art gym.
OPERATING HOURS & INFO
Opens | 07:00 – 22:00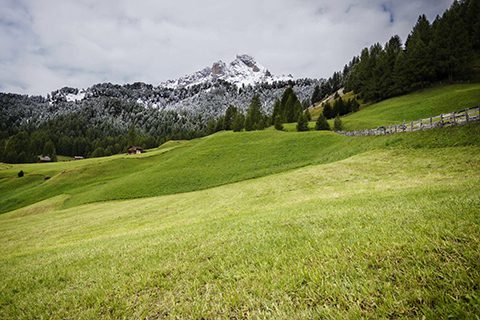 Golf Driving Range
Work your tee to perfection on our top-notch driving range and putting green with breathtaking mountain views. We also provide night flyer balls and flood lights for the night drive, the first of its kind in Ghana.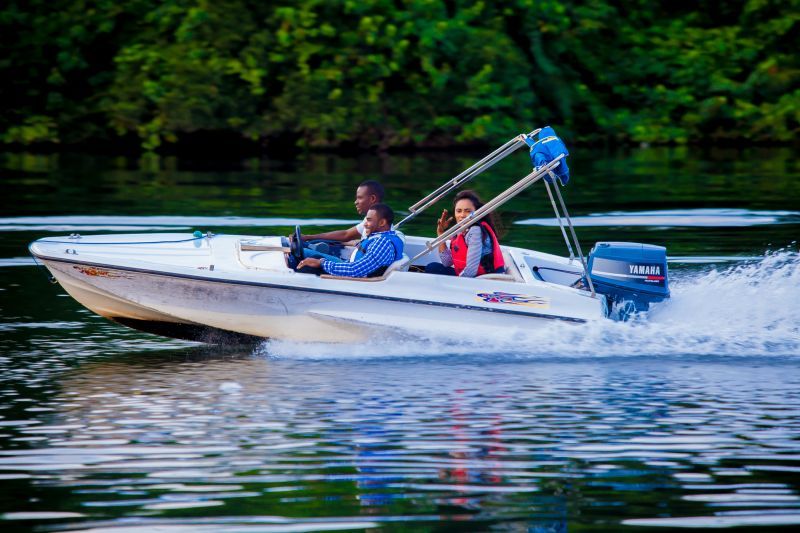 Boat Rides
Enjoy the beautiful scenes, fauna and flora of the Volta river; Take a cruise in our modern and state of the art Harris boats. Its going to be right under the Adomi brigde and straight to the Akosombo Dam.
OPERATING HOURS & INFO
Opens | 07:00 – 17:00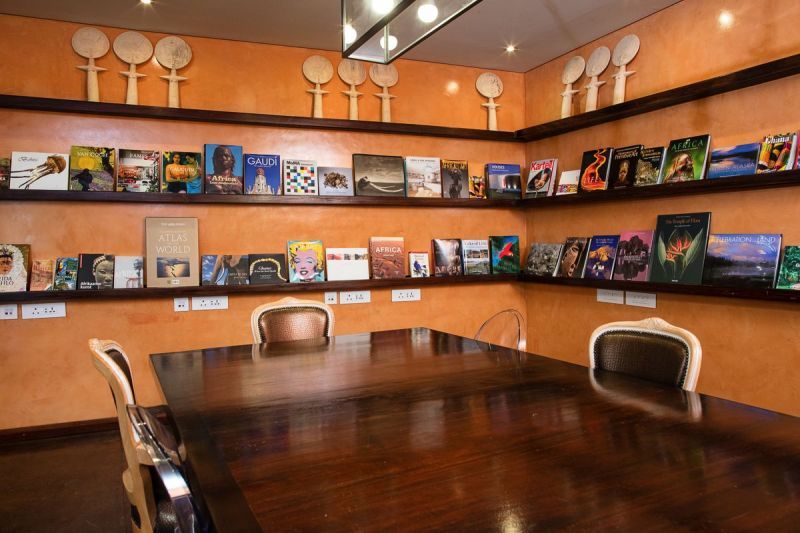 Library
It is not the Vatican or Yale Library but it is proudly the only library in any hotel in Ghana. With a small collection of contemporary pieces that make an interesting read. Nothing ancient.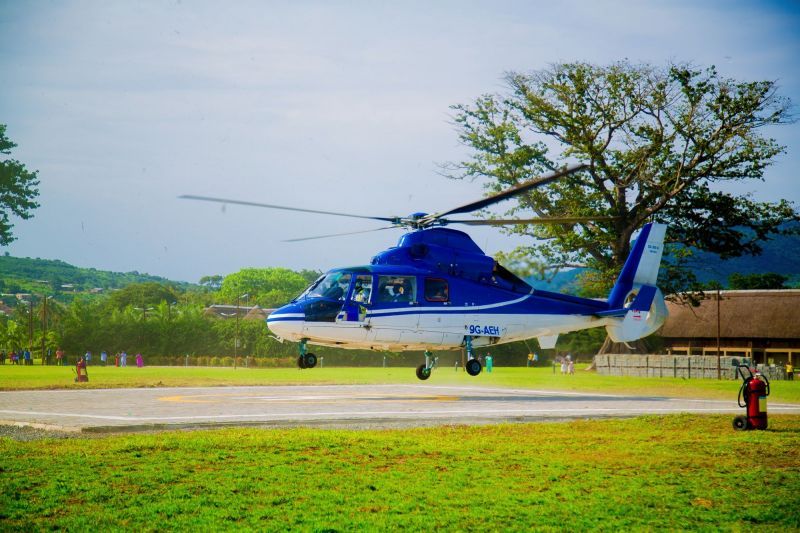 Our 24-hour front desk service is ready to assist you with The Royal Senchi's hotel facilities.