Welcome to
The Royal Senchi
Senchi Ferry Road, Akosombo, Ghana
The Royal Senchi is the first 4-star luxury resort in Ghana. It stands on 35 acres of lush greenery with a magnificent view of the Volta River. We offer a unique blend of fauna, flora, traditional architecture, and modernity of the highest standards. The Royal Senchi is known as West Africa's most romantic hotel destination. We are also an ideal venue for business meetings, conferences, and other special events.
The hotel has more than 80 rooms and suites. These are designed to take advantage of the refreshing environment of the Senchi River and the commanding views that surround it. Each luxury dwelling boasts of a distinctive tribal-meets-elegance décor that will make your stay a treat for the senses.
We have facilities and services that make business and pleasure a completely convenient and enjoyable experience. You will find a restaurant, bar, and lounge that will cater to your gastronomic needs. Enjoy the use of our conference venues, swimming pool, fitness center, spa and salon, playground, and tennis grounds. These are all maintained to suit luxury resort standards.
The Royal Senchi Hotel has won a number of coveted awards and is proud to be considered one of the finest hotels in West Africa.
The Royal Senchi
Accommodation
Our luxurious are well-equipped with modern facilities and lovely Ghanaian-inspired décor. Our accommodation have been meticulously prepared for international standards. Each room has a spectacular view of the Volta River. Enjoy the freshness of the environment while sitting at your balcony or terrace.
The Royal Senchi
Facilities
Exceptional dining options, top-notch meetings and events, heavenly spa experience, and exciting outdoor activities – all these we have here at The Royal Senchi. Whether you're here for business or pleasure, you will surely enjoy the facilities and services that we offer.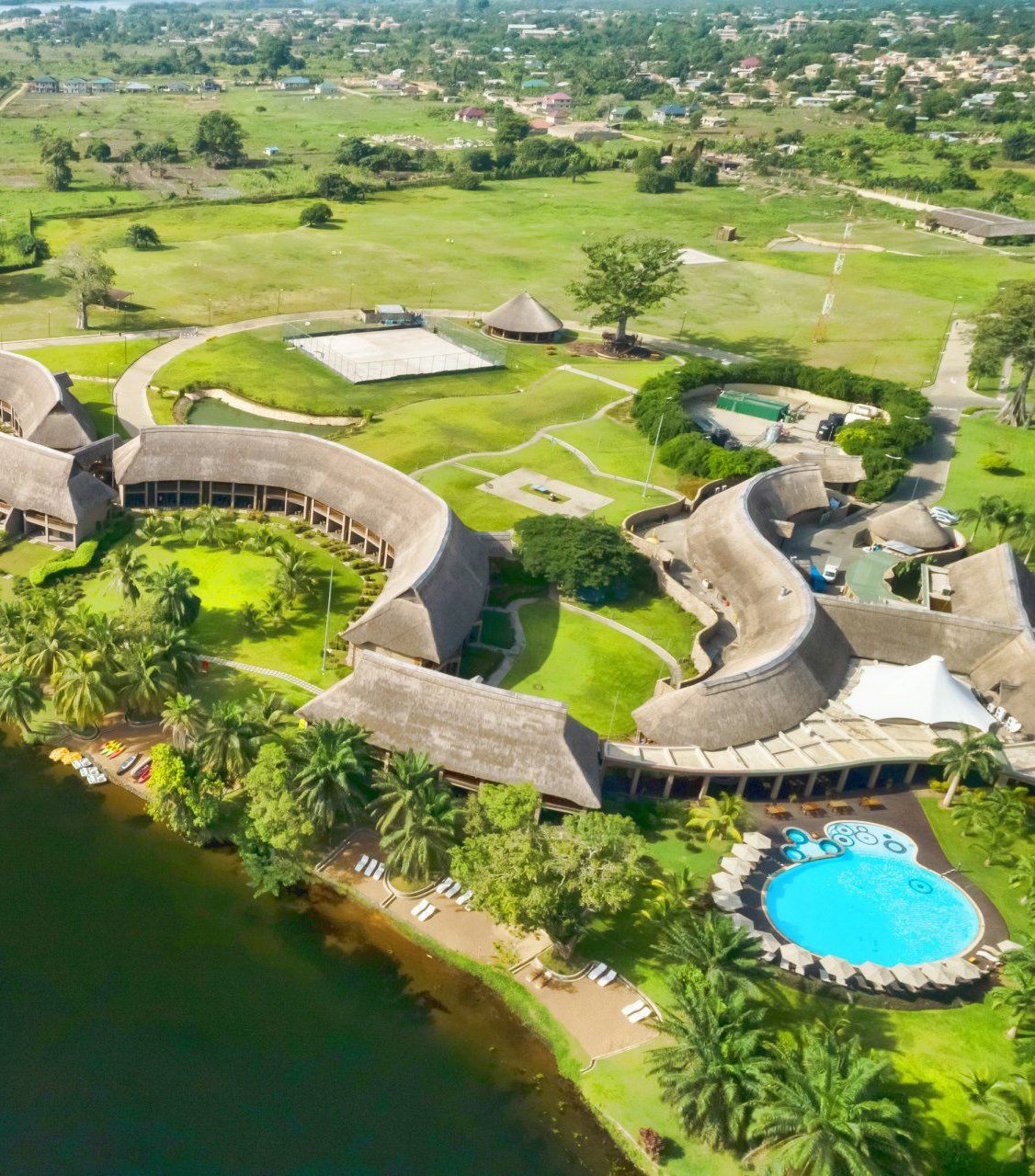 The Royal Senchi
Location
Located less than two hours from the airport, The Royal Senchi's location gives you access to the wonderful activities near the Volta River. From the Royal Senchi Hotel, you can easily get to other natural attractions, such as the Tafi Monkey Sanctuary and the Wli Waterfall.